Head Coach- Colin Smith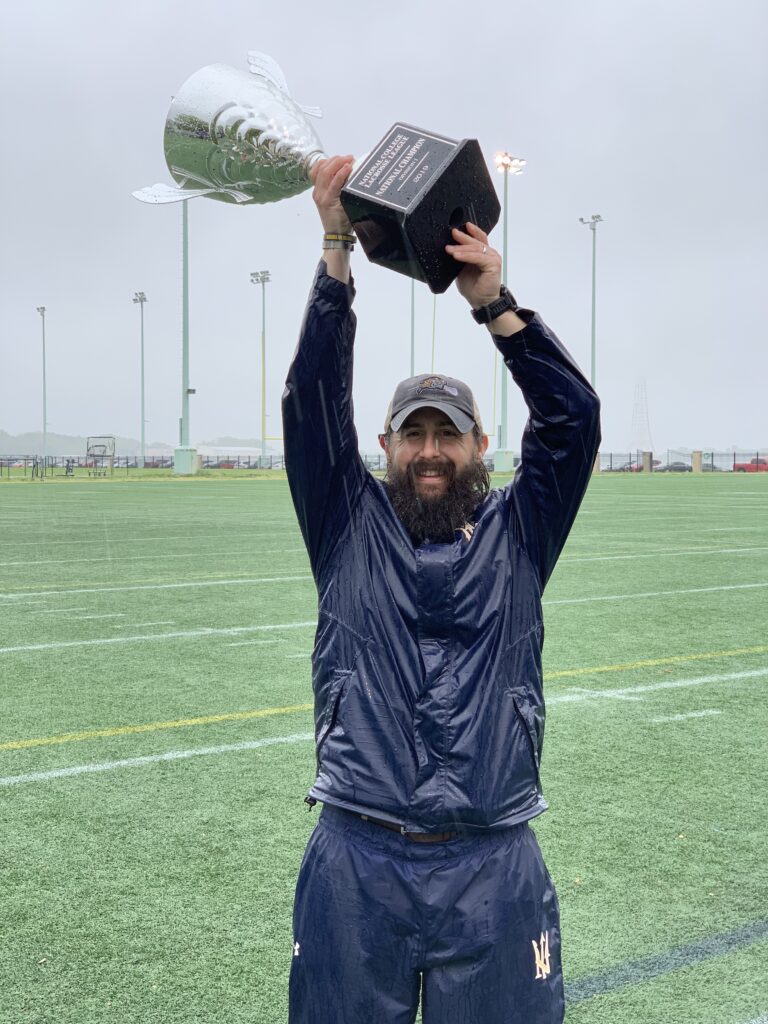 Coach Smith is a 2009 graduate of the U.S. Naval Academy. As a midshipman he played 3 years on the Club Lacrosse Team, culminating his playing career as Team President in 2009. He began coaching as an Assistant Coach in 2011 and took over as Head Coach in the Fall of 2016. He has led the team to two NCLL National Championships in 2019 and 2022.
---
Assistant Coach- Larry Goldstein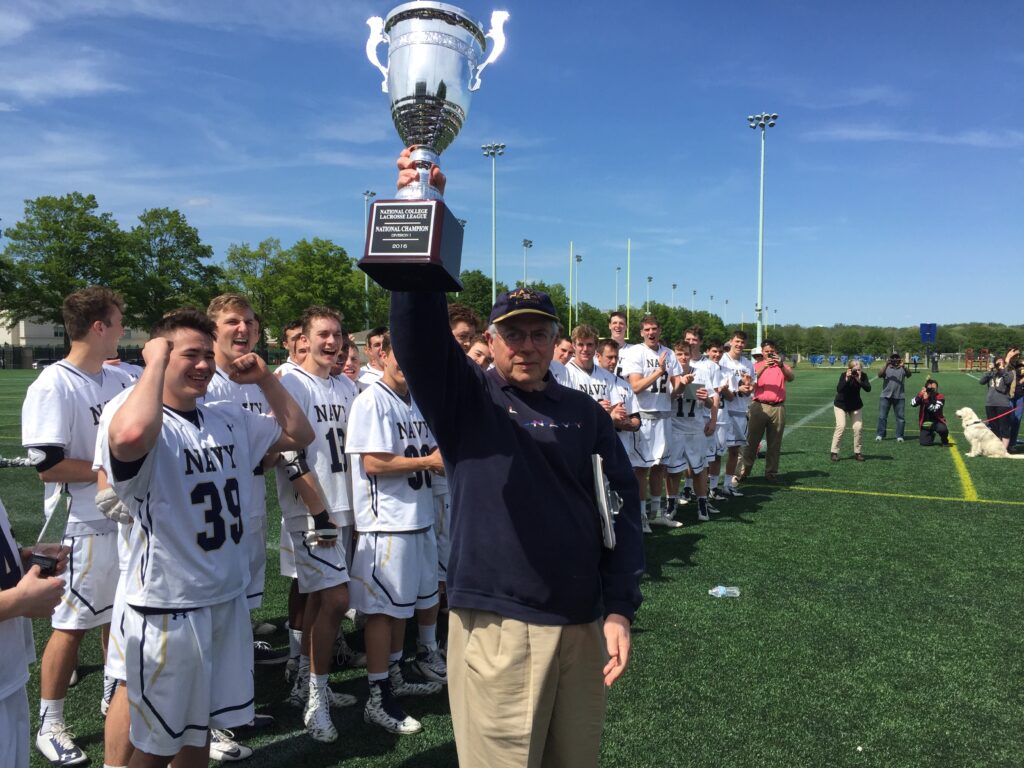 Coach Goldstein is a 1957 graduate of the U.S. Naval Academy. As a member of the varsity team, Coach Goldstein was a two-time All American. Coach Goldstein started his coaching career as an assistant coach with the varsity team during the "Decade of Dominance" where the varsity team won 9 titles in 10 years. He took the reins of the Club program in 1995 until 2016 when he stepped down to become the Assistant Coach. During his tenure as Head Coach, he brought home 8 NCLL National Championships.
---
Officer Representative- LCDR Emerys Darrell, USN
LCDR Darrell is a 2009 graduate of the U.S. Naval Academy. He played two years on the club lacrosse team before joining the Surface Warfare community. LCDR Darrell is currently assigned as an instructor in the Economics Department.
---
Lead Team Manager- Meaghan Smith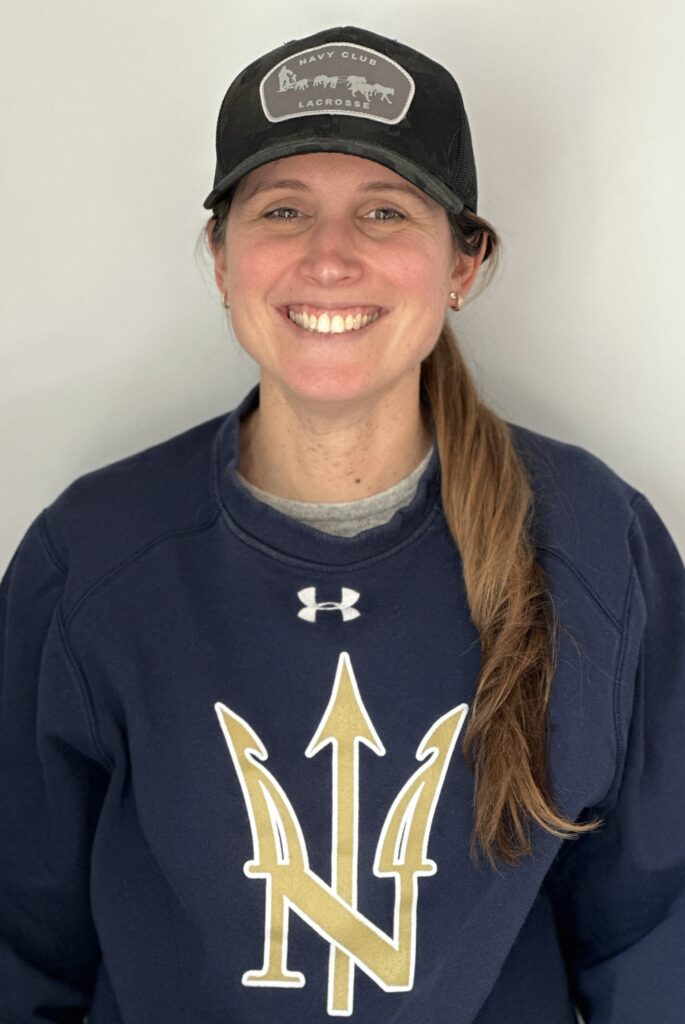 Meaghan Smith is a 2008 graduate of University of New Hampshire. Assisting the team since 2015, she has played in an integral role in ensuring the team and coaching staff are set up for success. She is responsible for managing home game scoreboard, tracking and logging stats for the team, uniform management, and equipment inventory. She also manages the social media for the team.